Just another online form builder?
Oh, NO! LiveForms gives life in your online forms, modern easy to use form builder, colorful template customizer, all variations of forms fields with very detailed security checking and validation, conditional logic, many payment gateways and many more to give you real power to build your online forms.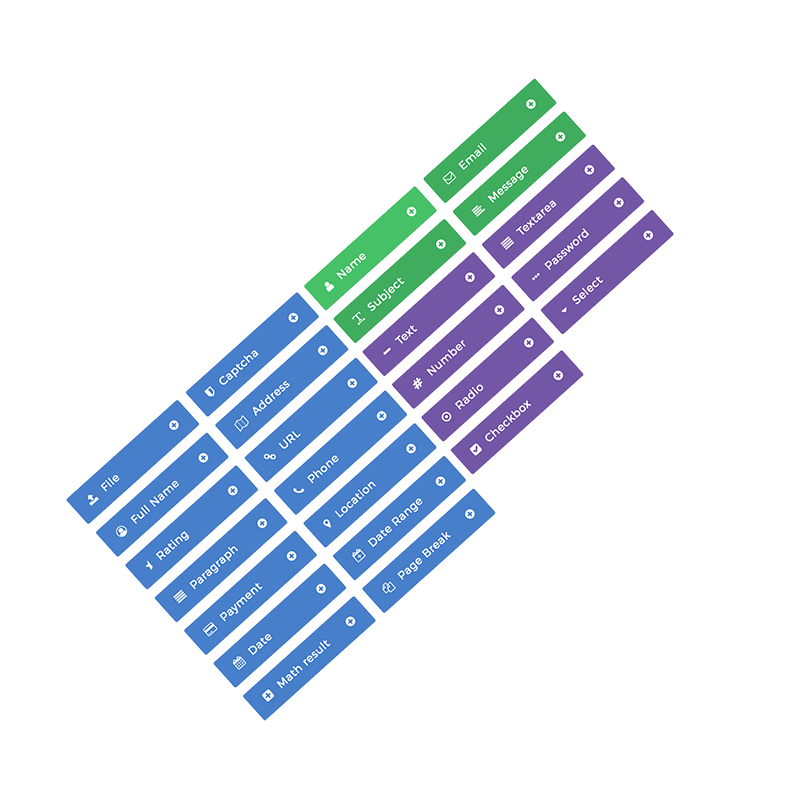 Commonly Used Form Fields
Most of the times users only need some common fields, LiveForms grouped them at top separately to make it easiter for you and give you better experience in form building.
Generic Form Fields
This group of form fields includes all generic HTML form fields like:
Text
Number
Textarea
Password
Radio
Checkbox
Select
Advanced Form Fields
This group of form fields includes custom fields like:
File Upload
Caprcha
Full Name
Address
Rating
URL
Paragraph
Phone
Location
Date
Date Range
Payment
Math Result
Page Break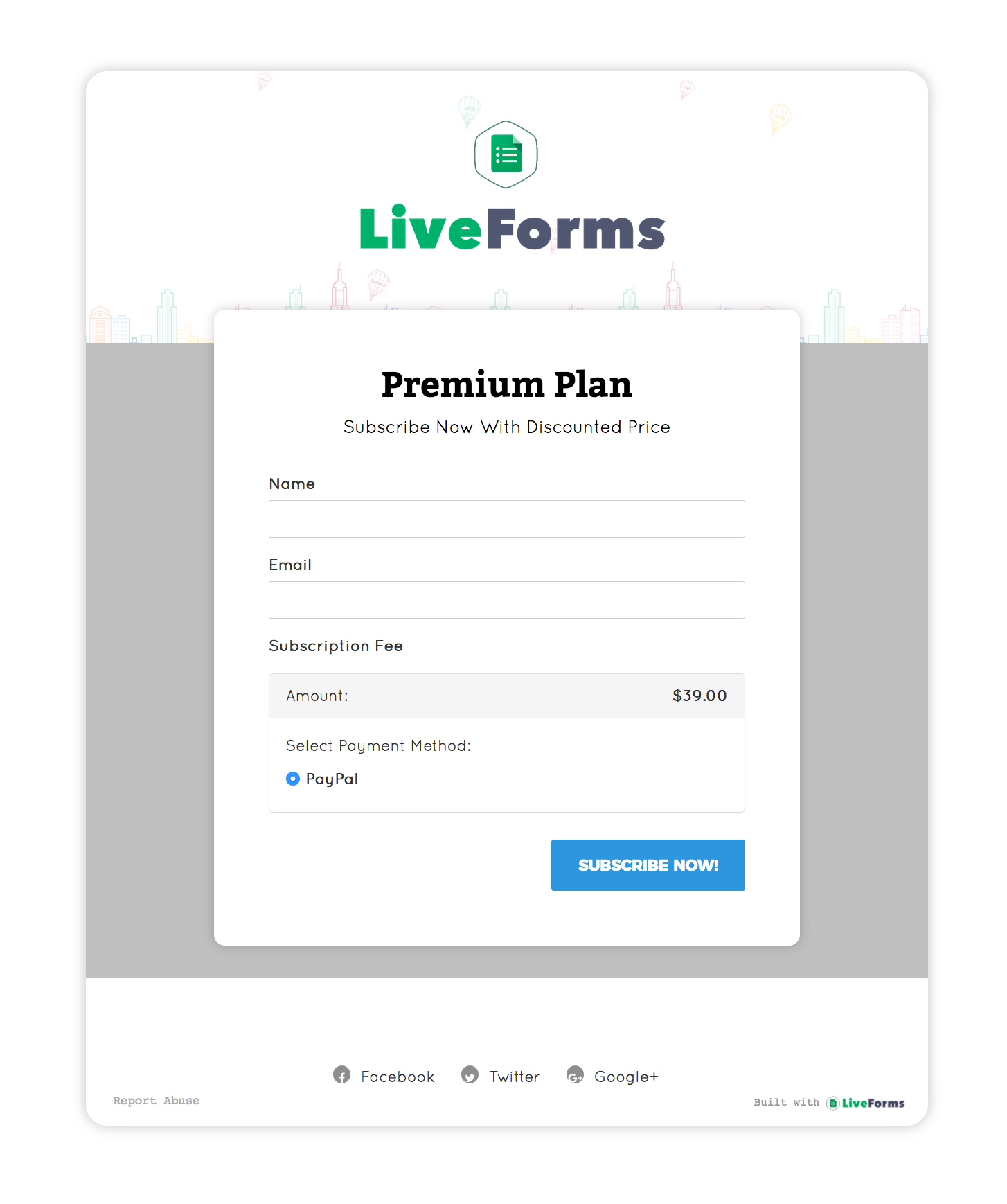 Easy To Accept Payment
Live Forms make it earier for you to accept payment and donations. User payment field to create a payment form and start accepting payment in few minutes.
Many Payment Gateways
Use your peferable payment gateways to accept payments and donations from other. Live Form support all major payment gateways available out there:
PayPal
2Checkout
Stripe
PayPal Pro
Blue Pay
Payza
Skrill
PayU
WePay
And Many Others...
Accept Cryptos
Yes, you also can accept bitcoin or etharium using LiveForms, we added payment gateways those support cryptocurrencies:
Adv Cash
Coinbase
Block.io
And Coming More...
Build support team & manage your product support section perfectly.
Track form performance through in-depth charts & graphs reports.
There are lots of similar plugins out there, but liveform is young, smart and stable, check LiveForms real-time drag and drop builder, it is modern, clean and easy to use.
At A Glance
WordPress LiveForms Has
4500+
Add-on Installation