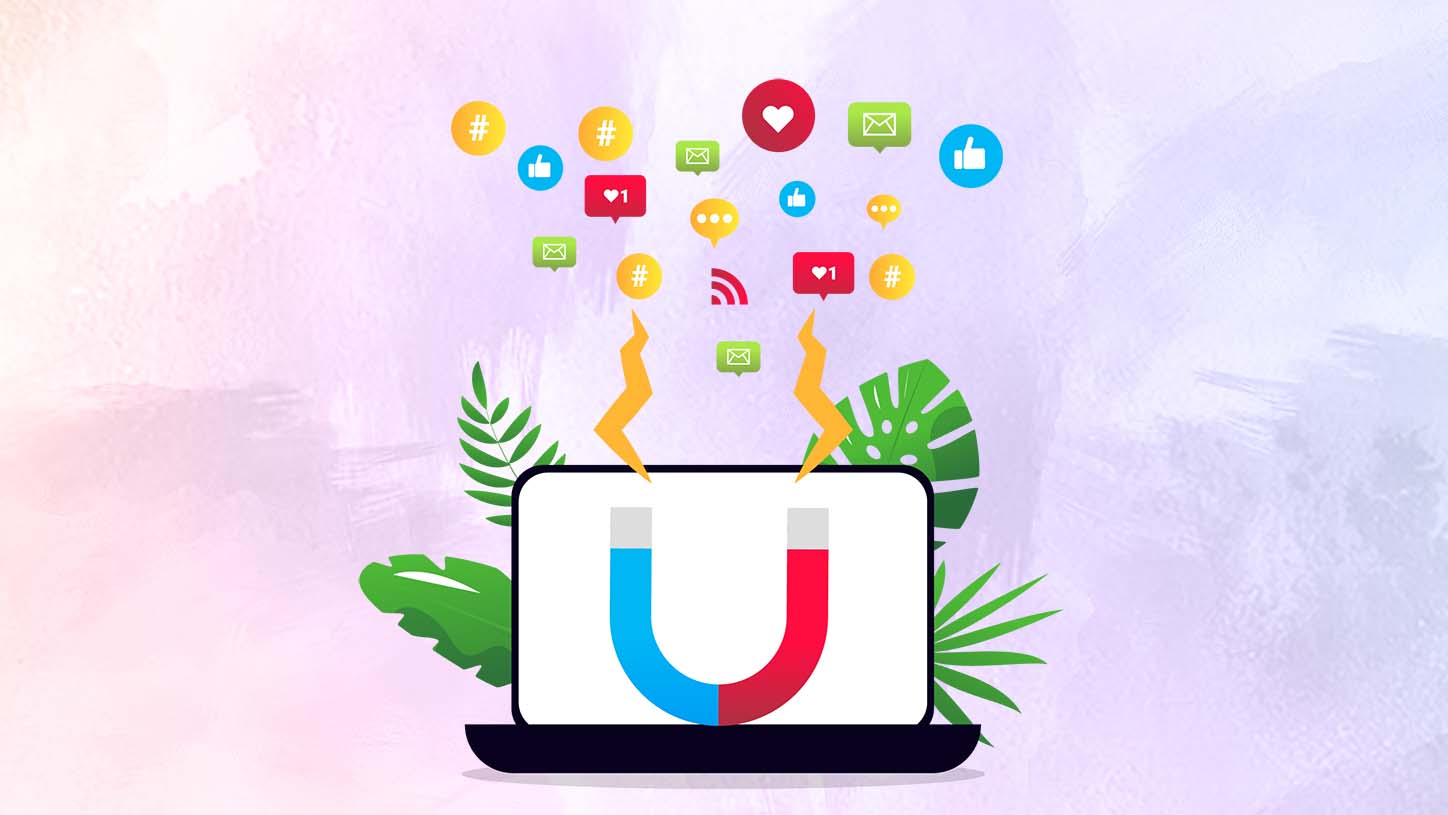 A lead magnet is one of the most effective ways to grow your email list. They're free offers you advertise on email opt-in forms in an effort to encourage visitors to subscribe.
In this article, we'll go over what a lead magnet is, why you need it and show you how to create a lead magnet yourself.
What Is Lead Magnet?
A lead magnet is a special free piece of content that business owners offer in exchange for a user's contact information. In most cases, you can give a lead magnet opt-in form for your user's email address but you can also give them for phone number.
Lead magnets, also commonly called opt-in. The most common type of lead magnet is a piece of downloadable content in PDF format, like a guide, blueprint, template, checklist, cheat sheet etc. These are useful because users can receive them right after submitting their information.
Why You Need Lead Magnet?
Lead Magnet makes your business marketing easier and more effective. It can grab your customer's attention and delivers real value to them. A powerful reason why lead magnets work well is, people like to get a free offer! With the free offer, customers can sample what you are offering without risk and they perceive that you are doing them a favor. But actually, you are piquing their interest in your paid offers and starting your relationship on a positive note.
People are cautious about providing their contact information these days, so you must give them a good reason why they should entrust their valuable contact information to you. A lead magnet that addresses a specific audience will break the ice and adds quality to quantity. Also, knowing customers is one of the golden rules of digital marketing, and a lead magnet helps you do that.
How to Create a Lead Magnet Opt-in Form?
Now we will show you how you can create a lead magnet opt-in form with the Live Forms plugin. It will just take 4 steps to create opt-in forms with the Live Forms plugin. To create any spam-free forms within few moments for your site install Live Forms. So, let's see the steps:
Step – 1: Creating Lead Magnet
The first step of this process is creating a lead magnet. For creating a lead magnet you need to think about what you will offer to your users. You can offer PDF or any other downloadable resource. You can Google lead magnet ideas before you design your lead magnet.
Once you have got the idea, create the resource and upload it to your WordPress site through the Media Library by visiting 'Media > Add New'. You can also upload it to a cloud storage service like Google Drive or Dropbox. After uploading the resource copy the URL for the upcoming step.
Step – 2: Create Your Lead Magnet Opt-In Form with Live Forms
Now, it's time to create the opt-in form. If you haven't downloaded the Live Forms yet, click here and download it.
After you activate the Live Forms plugin, you will see the 'Forms' menu on the admin menu bar. Go to 'Forms > Add New', click on the 'Start From Ground'.
Once you click, a new pop-up will appear. Add a name for the form and description if you want. Try to give the form a name that relates to the lead magnet's name. Click the 'Create Form' to moving forward.
Once the page load, you need to add form fields. Just drag and drop the fields you need. Try to make the opt-in form as simple as possible, so adding the name and the email field are enough. You customize the submit button from below the form if you want.
Don't forget to make both fields 'Required'. For that, take the curser on each field, you will see the setting option for each of them on the right side of the field. Click on the setting option, scroll down check the option 'Required'.
Now, go to settings and check the 'Email Notification' option. You can set email notifications for you and the rest of your team. You and your team will be notified when a new sign-up takes place.
Step – 3: Set Up the Lead Magnet Opt-in Form Delivery
Once your user submits the opt-in form you need to provide them the resource link. You can do that in two different ways. Those two ways are:
Redirect User to a Page:
In this way, you can redirect your user to the page where the resource is available. To redirect to the page, go to 'Settings > Basic Settings' then scroll down, you will see the 'Redirect to' section. On this section click on 'Custom URL' and paste the page URL.
Send Resource Link Via Submission Message:
In this method, you can send the resource link to your user via submission message right after they submit the opt-in form. So go to 'Settings > Basic Settings' then add any submission message you want to send your user and the resource link on the 'Successful form submission message' section.
Don't forget to click 'Save Form' after any of above method you followed.
Step – 4: Add the Lead Magnet Opt-in Form in Your Site
Now, the last step is to embed the opt-in form on your desire page. To embed the form you can click on the 'Embed' button then copy the form shortcode and paste the shortcode on the page.
Otherwise you can go to the page then select the 'Live Forms' block and select the form from the block editor.
And that's it! You have successfully created your lead magnet. Create as much as lead magnet for growing your email list. You can use this opt-in form on every lead magnet. You don't need to create more opt-in form for any other lead magnet on your site.
Hope this article will help you to create your own lead magnet. Follow our blog page to get more articles like this. Also, comment down if you want to write us on any topic.