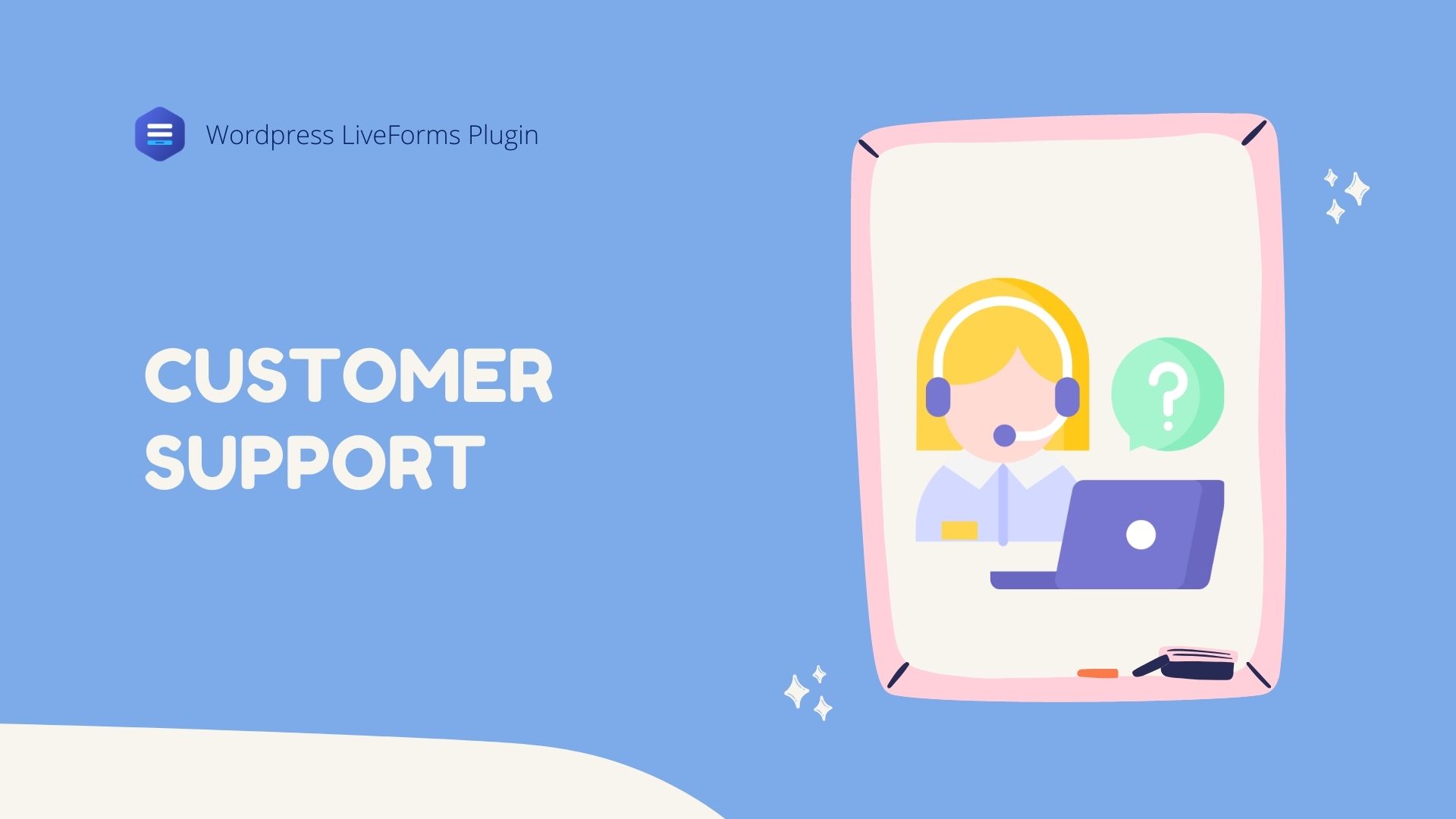 Customer Support with Liveforms:
You can do more with the liveforms rather than using just as a form plugin like others out there. You can use the form as a customer support ticketing system.
In Shorts:
After login to dashboard, Go to All forms -> Form editor or "Add new" form.
Check the "Send support token" checkbox on the right side.
Publish/Update the post so the user can submit the form.
You can manage reply from "Form Entries", then go to Entries "View" to find the reply section at the bottom.
Watch the short video:  Support System
Details:
If you creating a new form, then you can find it in upper right side. For existing form, you first need to go to your form edit mode from all forms list.
You need to check the white box before "send support token" text. It will automatically generate and send a token number to the submitter. Later the submitter can get access to the replies for their query with this token. You can also assign this form to any member of your team, who will also have access to this form, can see the form submissions and manage them.
Now publish/update the form post. Later the user can see and reply message for the submission of the form.
The team member can send a reply and submitter will get notified about it. The submitter will have a token for the form and can access the reply section. They can reply for any query before resolve. You need to go to From entries -> form submission "view". You can find a reply section there where the reply will appear or you can send one.
Thus you can manage a full-fledged customer support system with Liveforms.