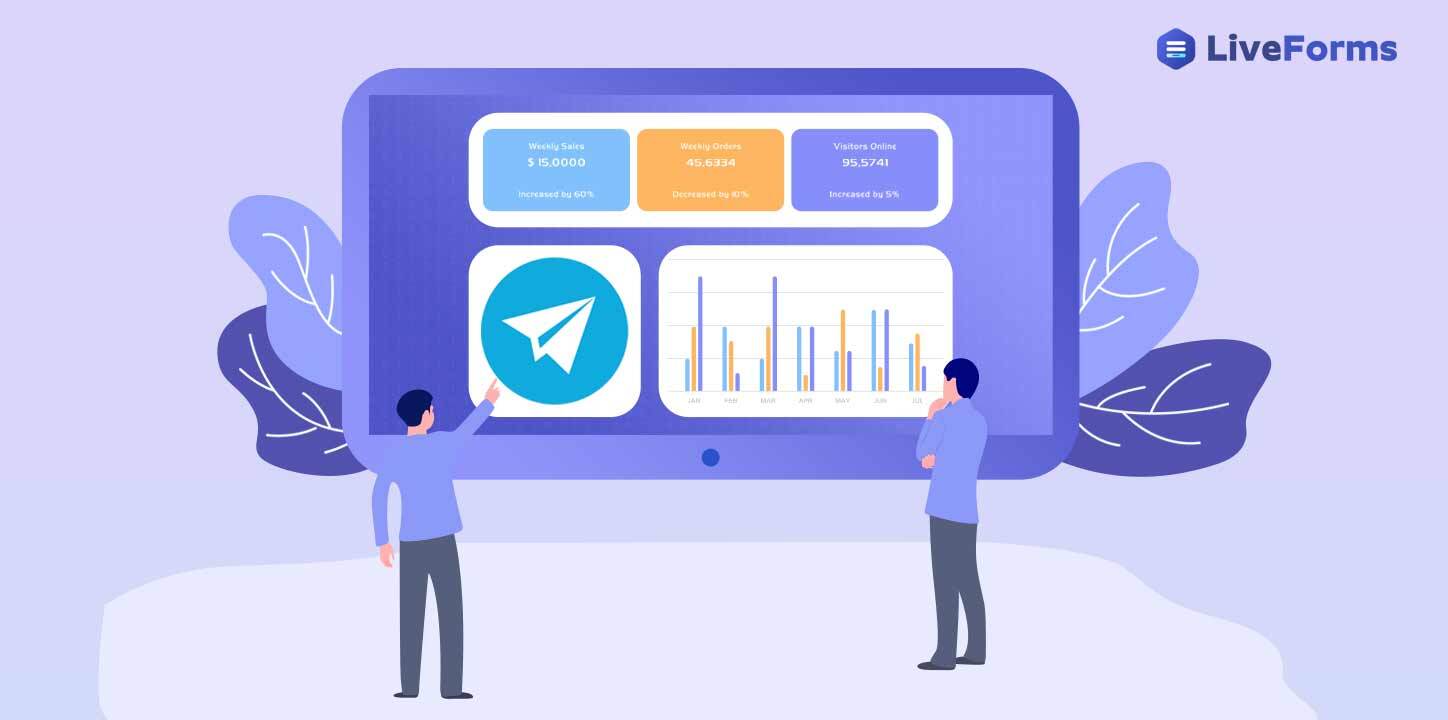 Brands are always searching for something effective to interact and engage with their audience. One of the best ways to achieve that is to integrate your WordPress site with the latest rising instant messaging systems like WhatsApp and Telegram. When you use your audience's preferable messaging channel(s), it becomes more easy for you to communicate with your customers. But there are tons of messaging applications on the internet to choose from. Which one you should choose?
Telegram is one of the best options for WordPress websites due to its customization and popularity. It can be easily integrated with WordPress to share posts and receive notifications.
But do you know how to integrate your WordPress site with telegram? No worries! In this guide, we'll show you different ways to add Telegram to WordPress to help you improve customer service.
Why Integrate WordPress Site with Telegram?
Telegram is a cross-platform, cloud-based instant messaging system that is accessible via mobile, desktop, or web. It has 550 million monthly active users as of July 2021 according to its company data. As it is accessible via mobile and desktop, you can reach out your every user. It is such an interactive application that allows you to broadcast content to an unlimited number of people. If you are working with remote teams, it even allows you to create private groups for your team for collaboration and communication.
Moreover, if you want you can also automatically share every new post with your audience. For that, you need to connect your WordPress site with your Telegram channel. By doing this, you will be able to keep users informed about your latest news. Not only that, Telegram even improves the quality of your support with real-time conversations. You can use Telegram automated replies to manage response time expectations.
Integrate Your WordPress Site with Telegram:
Though adding Telegram to WordPress is quite easy, you need to go through several steps. To make the process easier for you, we'll show you how to integrate your WordPress site with Telegram by following six steps. So, let's start!
Step 1: Set up Telegram on your Desktop
To start integrating Telegram, first, you need to start by setting up Telegram on your Desktop. For that, download Telegram for Windows/MAC and complete the installation. Once you have launched the app, create an account with your phone number. If you already have a Telegram account on your phone just verify it via QR code. Now, you can move on to adding Telegram to your WordPress website.
Step 2: Install WP Telegram
Though there are multiple Telegram plugins, the WP Telegram plugin is the most popular one to add Telegram in WordPress. So, for this tutorial, we are going to install the WP Telegram plugin. Let's start by navigating your WordPress "admin dashboard > Plugins > Add New". Now, search for WP Telegram in the search box, click on "Install Now" and activate the plugin for use.
After activation, you will see a new menu item labeled WP Telegram on your WordPress admin dashboard.
Step 3: Create a Bot
Once you click the WP Telegram menu, it will take you to the plugin's settings page. There will be several tabs on the settings page and the plugin provides a full list of instructions to set all the options. On the "Basic" tab, we need to create a bot.
To create a bot, search for @BotFather inside the Telegram chat window and choose the first one with a blue tick.
Once you open the @BotFather, you will see a full list of commands for the BotFather in the chat window. In the chat, simply type /newbot and a new bot will be created.
Next, enter an appropriate name and username (it needs to end with "bot") for your bot. Once you have provided the name and username, a token will be displayed in the chat window.
Copy the token, go back to the WP Telegram "Basic" tab, paste the token into the Bot Token field and click on the "Test Token" button. As the token is connected to this specific bot, the Bot Username field will fill automatically.
Lastly, click the "Save Changes" button to store your settings and you have finished the initial setup of WP Telegram.
Step 4: Create a Channel
Channels are a great way to send your website updates to an unlimited number of audiences. It's an excellent feature to share your content with your visitors.
To create a channel, go to the "Post to Telegram" tab in the WP Telegram plugin dashboard and toggle "ON" the "Active" switch.
Now, move to the Telegram app, click on the "Triple Bar" on the left corner of the app, and then the "New Channel" button.
Next, you will be asked for the channel name and description. As the channel will be a public channel, name it properly and click the "Create" button.
Finally, select the "Public" option and hit the "Save" button to create the channel.
Step 5: Send WordPress Posts to Telegram
As the channel has been created, it's time to add your bot as an administrator. For that, go to the three dots on the top right corner of the channel window and click "Manage Channel".
Now, select the "Administrators" option from the list. On the next screen, you need to search for your bot and press the bot's name.
Then review the list, if the "Post Messages" is enabled and leave others as they are. Lastly, click the "Save" button.
Once you are done, return to your WordPress website to finish setting up the plugin. We were on the "Post to Telegram" tab earlier, so scroll down to the 'Destination' section.
Now, click the '+Add' button, enter the channel name and click the "Send Test" button.
The "Sent Test" button will send a test message to your channel to make sure the connection is working. If your connection is working properly, then you will get a default message, "This is a test message."
Now, whenever you create a new post or update an old post, you will see the "Send to Telegram" settings option in the WordPress editor. If you don't want to send the post to Telegram, you can switch the option off.
After that, scroll down to the "Rules" section and review if the "Post" option is checked to send new posts when they are published. You can also check your Page and your custom posts type to broadcast on Telegram. There are more settings options you can change. Go through them carefully and choose the best options for your website.
Once you are done, click on the "Save Changes" button.
Step 6: Create a Group and Send Notifications from WordPress to the Group
Group is an amazing Telegram feature to communicate with your team members. It works like a channel but in a smaller form. Where you can add up to 200,000 people on the channel, the group allows you to add 200-5000 people.
First, go to the "Private Notifications" tab and toggle the "Active" switch to the "On" position.
Creating a group is quite similar to creating a channel. Just, click on the "Triple Bar" on the left corner of the Telegram app and select "New Group". Add a name for the group, add your team members and click the "Create" button.
Now, to get your Group Chat ID, you need to add @MyChatInfoBot. For that, go to the group settings, click "Members", search for @MyChatInfoBot and add it to the group. The bot will add your Group ID to the chat. Just copy the ID.
Note: Don't forget to add your own bot and make it administrator so that the plugin can send WordPress notifications.
Next, go back to the "Private Notifications" tab, and paste the ID into the "Notification Settings" section. Hit the "Send Test" button. to make sure that everything is set up correctly.
Finally, press the "Save Changes" button. Now your WordPress notifications will be sent to your Telegram group.
If you want to send notifications to an individual on Telegram, follow the same process.
Conclusion:
Direct messaging apps allow you to communicate and provide customer support in a fast, more secure, and more personal way. Telegram adds the cherry on top by allowing you to build a community through the use of channels. So what are you waiting for? Integrate your WordPress site with Telegram and get a super elegant way to connect with your blog audience. And don't forget to comment below if you face any problems following this process.
We hope this tutorial helped you learn how to integrate your WordPress site with Telegram. You may also want to learn how to create a contact form in WordPress or check out our list of email marketing services for small businesses.